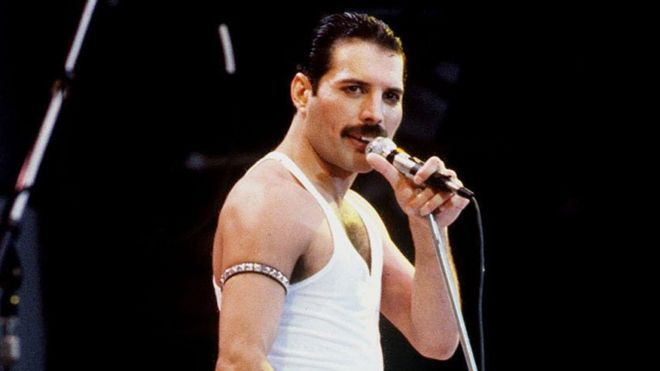 May, who still performs with his Queen colleague drummer Roger Taylor and singer Adam Lambert, is now Dr Brian May after studying for a PhD in Astrophysics at London's Imperial College.
He told the Montreux gathering that the Freddie Mercury asteroid was situated in the asteroid belt between the orbits of Mars and Jupiter and that it measured about two miles across.
"It's a dark object - rather like a cinder in space. Viewed from the Earth it is more than 10,000 times fainter than you can see by eye, so you need a fair-sized telescope to see it and that's why it wasn't discovered until 1991," said May.
The asteroid naming follows a weekend of commemorations of the singer in London, also hosted by May.
The guitarist unveiled an English Heritage blue plaque at his bandmate's childhood home in Feltham, west London.